Do you want to make an extra $1000 a month? If you need to make some extra money fast, here are 21 legit ways you can actually make money from home.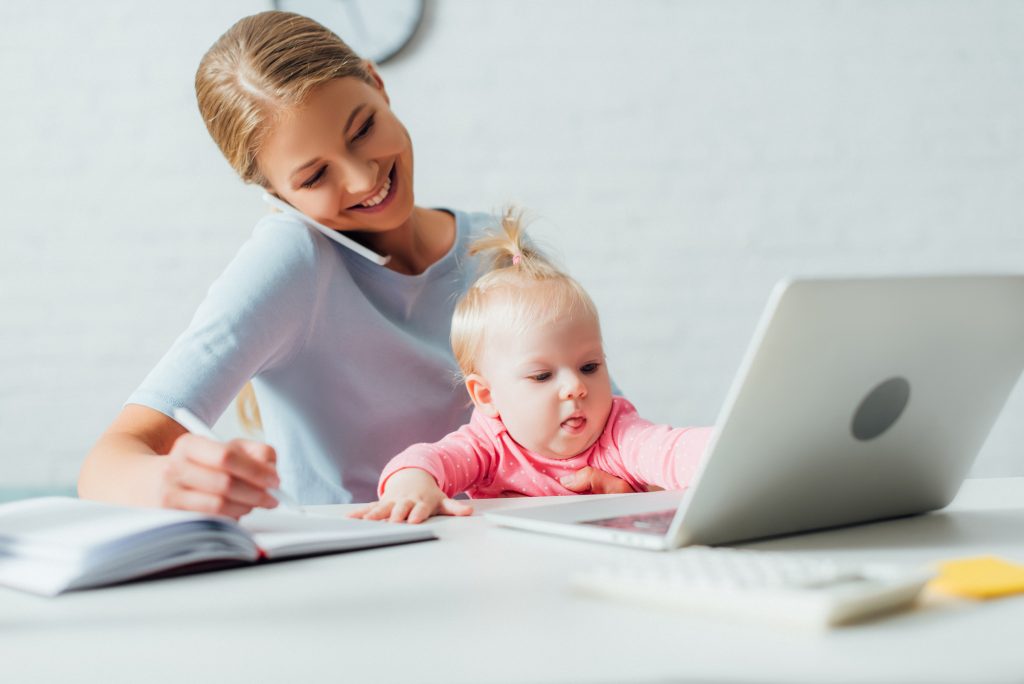 21 Ways To Make An Extra $1000 a Month From Home
When my daughter was really young, I was a single mom living paycheck to paycheck. In order to make an extra $1000 a month, I had to get a second job and work a lot of hours.
But that also meant I had to pay more in babysitting, was a heck of a lot more tired, and spent too much time away from my baby.
This was 12 years ago, before the "virtual age". Heck, it was even before things like Instagram and Pinterest were created.
But today, it's so easy to make extra money from home. There are literally hundreds of options.
In most cases, all you need is a laptop and a phone.
So if you're a mom who wants to stay at home, make some extra money, and be your own boss, then this list is perfect for you.
Take a look at these 21 ways to make an extra $1000 a month from home and see which ones would work best for you.
Easy Ways To Make Money From Home
Some of these ways to make extra money at home depend on your skills or how much time you want to dedicate. But all are absolutely doable and can easily bring in an extra $1000 a month or more!
1 – Freelance Writing
You can make easy money at home by being a freelance writer. You don't need a college degree or even any experience.
They just want to hear your story! Some freelance writers can write specific stories like where they visited or reviews on certain products.
You just need some good grammar skills and the ability to tell a story.
There are tons of sites that will hire you to write for them and you can easily make over $1,000 every month.
Check out this list of freelance writing gigs to get you started writing from home.
2 – Online Teacher
Even without a teaching degree, there is a high need for people to teach online. At VIPKID, you teach kids through online course work and can earn up to $20 an hour…. working from home and being your own boss.
You don't need a teaching degree. And you don't need to be an expert in the subject. The course work is all prepared for you, all you need to do is hop online and teach kids (usually foreign) from your lesson plan.
3 – Virtual Assistant
Being a virtual assistant can be a ton of fun and a great way to make extra money every month. Virtual assistants help an assortment of people, from bloggers to influencers and even bookkeepers.
Your duties can vary depending on the person you are assisting. But let's look at bloggers as an example.
Bloggers make most of their money by pinning to Pinterest. Yes, that's right… PINTEREST! They often use Virtual Assistants to help them create pins, pin to Pinterest boards, respond to emails, take photos, etc.
The list is endless. The role of a Virtual Assistant often depends on who they are assisting. Even if a job is not posted, reach out to some of your favorite people to follow and offer the help.
4 – Meal Prep
Did you know that there are poeple who prepare individaul meals and sell them for a profit?
With everyone being so busy and on-to-go these days, there is more of a demand then ever for freshly prepared meals.
As a working single mom, I love stocking my fridge with prepared meals made lcoally by another mom right fromo her kithcen. So when I head out to work, I can just grab one and go.
Preppedbybrek and BlackBoxMealz are two examples of moms making money preparing prepackaged meals.
I also buy cake jars (yes, they are little cakes in a jar and SO GOOD!) from another local mom.
For Inspiration, check out cakeologybymel. She makes a good profit selling cakes, cookies, and cake jars right from her home with her newborn at her side.
5 – Open an Etsy Shop
Etsy is the place to go for all thiings cute. You can almost get anything there. Teeshirts and wall printables. homemade earinngs and birthday invatations. The list is endless.
Etsy is filled with moms who came up with a product at home and sell them to make extra money. Do you own a Cricut? Think about what you can make and sell to make an extra $1000 a month.
The best part about things like downloadable printables is that you can make them, upload them and then just let people purchase and download them. Once you make them, you can forget about them and they will continue to make income.
6 – Take Online Surveys
Spend time taking surveys online and you can definitely make an extra $1,000 a month wokring on your own time.
Most moms I;ve talked to take surveys anytime they can to earn some extra dough. One mom takes surveys while waiting for her kids in the carpool lane. Another makes extra money by taking surveys in bed at night after she's tucked her kids in.
Do a search for "Online surveys that actually pay" and you will find literally dozens of surveys where you can use your phone to make extra cash every month.
7 – Sell Printables with Shopify
If you have any creative bones in your body, this could be a great option for you. Shopify is an online store that sells downloads. They are printables that you purchase and download to your home computer to print out for your own use.
The great thing about Shopify is that. You can easily create some printable, get them uploaded to Shopify, and then never worry about it again. The sales keep coming in but since you have no actual product, you just get to sit back and enjoy the passive income.
8 – Start a Blog
So many poeple think blogging is just like an online diary. But it can be so much more thatn that. This blog that you are reading right now brings in a good part of my monthly income.
It took a lot of hard work and almost a year (doing it part-time while still working my full-time job) before I saw some income. But now it's at a point where it makes money passively. Which means I can walk away from this blog for a week or two and still make money every single day.
If you need to make an extra $1000 a month right away, blogging might not be the best option.
But if you have a little time to commit (I'm talking a few hours every week) than blogging can be a great way to earn extra money every month… working from anywhere… and being your own boss.
9 – Become a Virtual Bookkeeper
Are you good at math and money? You can help other small businesses keep track of expenses and employees by becoming a virtual bookkeeper.
Check out BookKeepers.com for more information on how to start your career in bookkeeping at home.
Enjoy flexibility and freedom by working from home assisting everyone from accountants to small business owners.
10 – Online Researcher
What does an online researcher do? This is often a work from home job not many have heard of but it's becoming more and more popular every day.
Online Researchers use the internet to locate information for the business. So basically, you search the internet and get paid. Not a bad gig, huh?
Some of the companies that use online researchers range from scientific organizations, magazines, and business firms. You can find these jobs located in Indeed.com or just by searching "online researcher opportunities" on Google.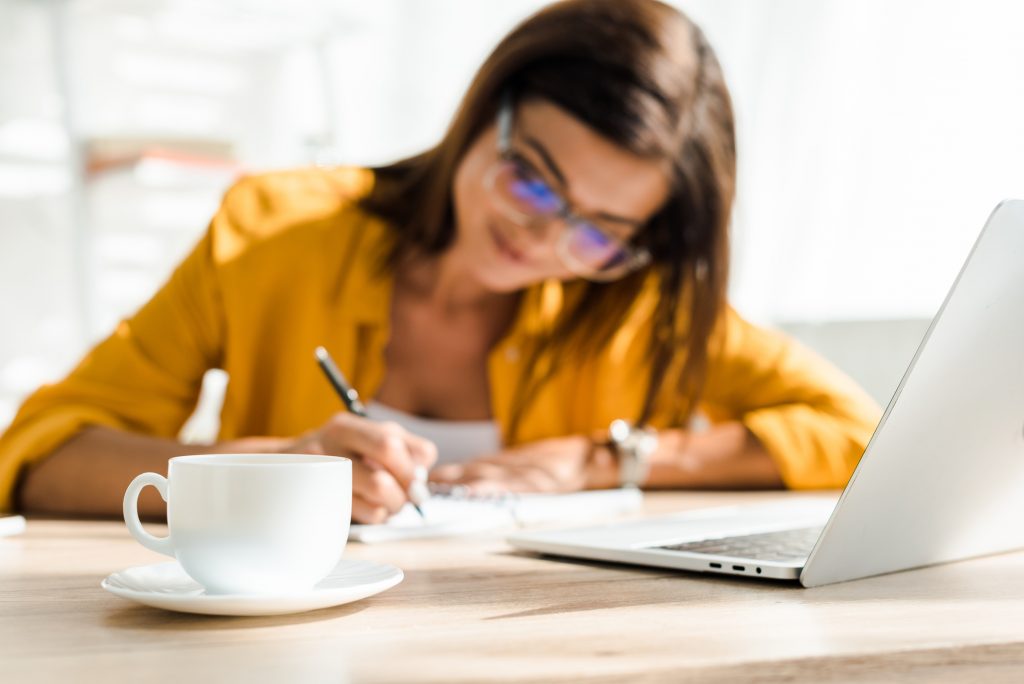 11 – Proofreading
Do you know how to read? Well, you're reading this right now, aren't you? Lol! The reason I say this is because there are literally millions of websites and blogs just like this one that you are reading now that need proofreaders.
You don't need to have a degree in English or be a professional writer. You just need to have good grammar skills.
Websites hire people to work from home and read over copy before it's posted. Your job as an online proofreader would consist of reading copy and correcting spelling mistakes and grammar.
Check out this article for more information on becoming an online proofreader.
12 – Online Medical Transcriptionist
You do not need a medical degree to become an online medical transcriptionist. You just need to be able to know how to type.
Medical transcriptionists take Doctors voice recordings and turn them into typed copy. So you would get a voice recording of a Doctor (or other medical professional) going over a patients diagnosis or history and physical and you would type out what they say.
Really, all you need is listening skills and a computer. There are no customer service skills and you barely need to talk to anyone, making this the perfect job for introverts!
What I also love about this job is that you can do it on your own time. So you can transcribe tapes at night after your kids have gone to bed. Which makes this a great way to make an extra $1000 a month working from home as a mom.
13 – Graphic Design Services on Fivrr
Are you good at design and graphics? You might be able to earn some extra money on places like Fivrr where people go to look for things like logo designs, graphics, etc.
You can sell actual designs or services for designs based on what people are specifically looking for. This is a great way to tie in an etsy shop with things like invitations, cards, etc to sell.
14 – Sell Your Photos
Online photo sites like depositphotos.com use photos and sell them to people (like me) to use on websites or in catalogs, brochures… basically all kinds of stuff.
You can actually make money taking photos and selling them to this or other sites. And it can be anything! It can be lifestyle types of shots or good scenic photos. There are so many needs for images.
You can even reach out to local influencers and bloggers and offer to take some lifestyle photos specific to their needs for them to use on their social media accounts.
15 – Start a YouTube Channel
All the kids are doing it these days! But seriously, YouTube does present some great opportunities to make extra money from home, You don't need to be famous or have some crazy special skill.
Take Caitlyn Neier for example. A mom from Gilbert, Arizona who documents her life through YouTube. Caitlyn makes full-time income working from home, being her own boss simply by sharing her life as a mom with her viewers.
YouTube is definitely something that takes time to build but once you do, it can be a great source of passive income (meaning, you post the videos and the income still keeps rolling in even when you're not working).
16 – Teach a Skill
Are you a good cook? Then you can teach cooking lessons right from your home. Do you know Spanish, or how to play a musical instrument? Do you know how to sew?
Think about anything you are good at and use that to create a side hustle at home, teaching a new skill to people.
Everyone is looking for something new and unique to do. If you like to cook, you can promote date nights where you invite a couple into your home and help them cook an elegant meal together.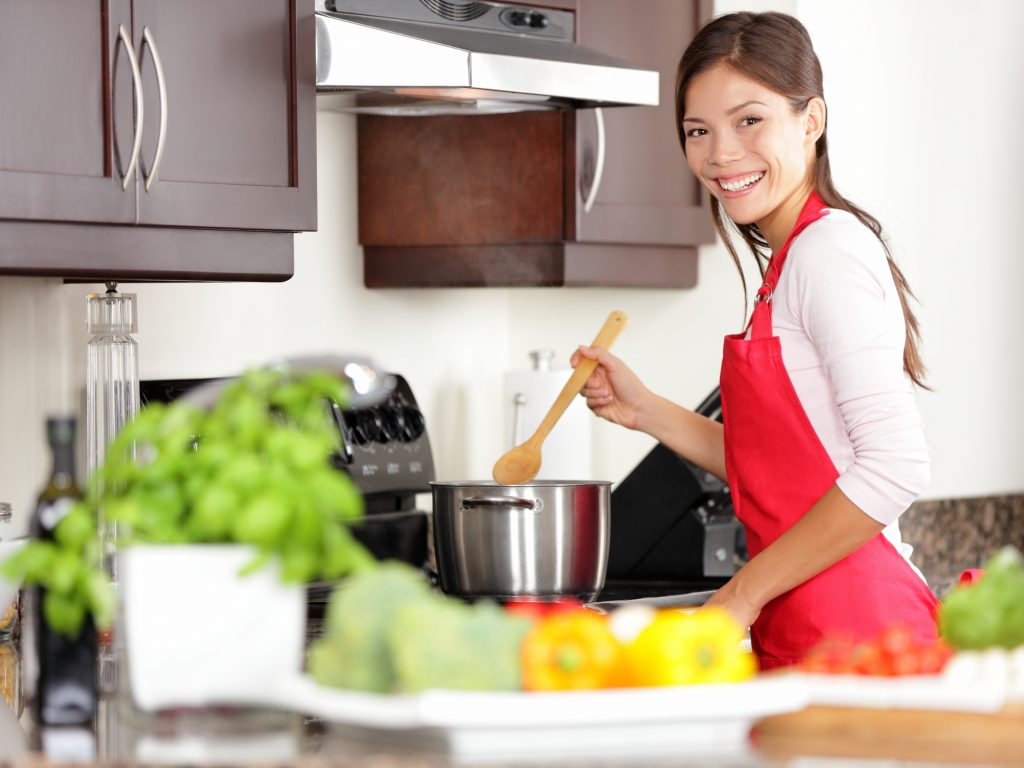 17 – Join an MLM Business
While most people like to shy away from the MLM businesses, they shouldn't be discounted when trying to make an extra $1000 a month.
Businesses like Rodan and Fields, Beachbody, and Norwex are a great place to start if you want to make money from home. It takes a little hustle and some good sales skills, but the earning possibilities are there.
You have to love the product but there are a ton of mons who work for these companies as a side hustle to make extra money (and do really well at it!) or even just to get some steep discounts on the products.
18 – Real Estate Assistant
Real Estate Agents are busy! And they are always looking for help on the back end. A real estate assistant handles the day to day tasks for most agents.
They can help answer emails, make appointments for showings, set up open houses, assist with signatures on documents, help with mailings… whatever an agent needs!
And since most real estate agents work from home themselves or are always on the road, they need people who can work remotely as well.
Reach out to some of your local real estate agents via email and offer your services. Create an email template and just start shooting out emails to agents in your area. Being an assistant for just one or two agents can easily make you over $1000 every month.
Some even offer bonuses for referrals! So if you know someone who needs to buy or sell a home and refer them to the agent you are working for, you can earn additional compensation just for the referral.
19 – Remote Work on Indeed
Indeed.com is a great resource for jobs. You can find just about anything on there in any location.
But did you know they have a whole category of jobs under "Remote work"? Just go to the search bar and type in "remote". Tons of job listings come up that are 100% online that you can do from home.
There are full time jobs and part time jobs. Some jobs are with professional companies that just allow you to work from home. Some are specific for local businesses and even bloggers.
The options are endless and the work from home jobs are right there. you just have to search the site for them.
20 – Fix and Flip
Megan from Room For Revival started making money out of her garage by flipping furniture. She would find free or cheap furniture pieces off of Facebook Marketplace and make them over to look high end. Then resell them for quite a bit of profit.
Another mom I know peraonlly goes to thrift stores and finds designer items like Coach purses or Michael Kors shoes, take them home and clean them up really well. Then she resells them for a profit on Poshmark.
She hunts for items on the weekends when her husband is home to watch the baby, and does all the selling during the week at home. She makes well over $1000 a month and didn't have to go back to work after having her first daughter.
There are so many things you flip and sell to make money. Be creative and think of things people need.
21 – Pet Sitting/ Babysitting
You can babysit or pet sit right out of your own home. There are always momos looking for extra help and daycare centers are SO expensive.
When I started as an RN, I worked nights and weekends. Daycares were not even open at those times. I relied on a stay at home mom who didn't mind watching my daughter overnight. She charged me $25 a night, which saved me a ton of money, and basically just watched my daughter sleep.
$25 a night adds up a lot when you do it a few times a week. And that's just one kid. Bring on a second or third, then your kids have a playmate during the day and you just made some extra income without even leaving the house.
Make an extra $1000 a month
Making extra income from home is not hard to do. You just need to be creative and think of what special skills you have that people are in need of.
With many businesses being online and everything becoming more and more "virtual", you can find work from home opportunities everywhere.
When in doubt, just hop on Indeed.com and search for remote work.
Or seek out some job openings in Facebook groups decided to people who make a living working from home.
Need Ways To Save Money? Check these out…