Tired of living paycheck to paycheck and always being in debt? Then you need to learn how to live within your means without depriving yourself.
Simple Ways To Live Without Your Means
Learning how to live within your means is actually a simple concept. Spend less than you make. But this is often easier said than done.
Today's world is filled with temptation everywhere. "Spend money here, buy this, you can't live without this!"
And credit cards make it super easy to overspend. How many times have you run out of money and thought, "It's OK, I'll just charge it". Until you've charged so much, you can't pay it off at the end of the month.
Then your debt grows and your income gets even tighter. It's a vicious cycle that seems impossible to get out once you're in it.
But you can stop living paycheck to paycheck and get out of debt with these simple ways to live within your means.
How Do I Stop Living Beyond My Means?
Spending more money than you make is the main reason people live beyond their means. And while we think that new things make us happy, overspending and getting into debt can cause anxiety and depression.
The key to a happier life with less stress is learning to live within your means the right way. So you can still enjoy yourself, have a great life, and not be deprived.
So let's take a look at some easy ways you can learn to live within your means.
1 – Get your budget under control
Over-spenders usually don't have a budget at all. It becomes really easy to overspend when you don't know where your money is going.
The best way to get out of debt is by getting your finances in order. Figure out a budget and how to save money and live on enough money so you never run out and need to charge anything.
When you actually start to see where your money goes, you are less likely to spend it on wasteful items.
Here's a really great FREE budgeting worksheet to get yourself started…
2 – Stop Trying to impress others
In most cases, we buy things to impress other people. We want to wear designer clothes and show them off. And we want to redecorate our homes every few months to keep up with the latest home decor trends.
Do you know how I know it's all for show? Because when quarantine hit and everyone stopped going out and seeing each other, everyone started wearing lounge pants and no makeup.
Ask yourself, if you went 6 months without seeing another person, would you still need a designer purse?
Buy things because you need them. Evaluate the things you want. And if you want to splurge on something you WANT, make sure it's for you and not to impress others.
3 – Get Away From Social Media
Instagram has made monsters out of us all! Influencers promote clothing, makeup, home decor, travel… and a quick scroll of the finger makes us want it all.
If you find yourself on Instagram or Facebook and craving what all the latest influencers are pushing, then you need to learn to disconnect! If you don't see it, you won't buy it.
Similar tips go for stores as well. I know when money is really tight that I need to stay away from Target. Grabbing a tube of toothpaste can cost me $100 in clothing and home decor I never needed in the first place.
Learn how to resist the temptation all around you!
4 – Learn Frugal Living Tips
I'm not going to ask you to throw away everything you own and eat nothing but beans and rice for the rest of your life. But it wouldn't hurt to learn a few frugal living tips to help you cut back.
You don't need to totally change your life and deprive yourself of everything you love. But finding small ways to cut back here and there will add up and help you stop living paycheck to paycheck.
5 – Cut Down Expenses (learn to meal prep)
In order to really live within your means, it is essential to cut down on expenses. Remember that the first principle of living within your means is spending less money than you make.
So if you are going over your income every week, then you have to find ways to cut down on your spending and your debt.
With less debt, you can save more and even spend more.
Keep Reading: How To Easily Pay Off Debt Fast
Learn new skills like meal prepping! Meal prepping is a great way to save a ton of money not only on groceries but with eating out too. If you meal prep, you won't aimlessly buy things at the grocery store. And you will be less likely to dine out when you have food ready and prepared at home.
6 – Bring in extra income
If you absolutely cannot cut back expenses any more then they already are, then you have to find a way to bring in more income.
There are always ways to make a little extra money. You can sell items around your home that you don't need anymore, or get a second job.
Companies like Postmates, Grubhub, Instacart, and even Uber allow people to make good money on their own time. You get paid pretty quickly too.
For more ways to make money from home as a side hustle, check out 21 LEGIT WAYS TO MAKE AN EXTRA $1000 A MONTH FROM HOME.
7 – Stay out of debt
The best single thing you can do for yourself to live within your means is to just stay out of debt. I know I know, it sounds so much easier than it is.
One way to do that is to stop using credit cards. Credit cards are the number one way people get into debt and can't find their way out.
Take a look at the other debts in your life. Is your car payment out of control? Maybe it's time to scale back. Do you have student loans that take up a big chunk of your income? Maybe you need to refinance or find ways to pay it off quickly.
Once you start to get in debt, it can be really hard to get out of it. So do yourself a favor and find ways to live within your income and no go over.
8 – Concentrate on your retirements and savings
To truly live within your means, you should be concentrating on your retirement and your savings.
Once you figure out how to get (and stay!) out of debt, you should hopefully have a little extra money hanging around every month. If you still don't, then you need to work it into your budget!
But once that's all figured out, your savings account and your retirement account and investments should be your priority. If you ever have an emergency or a significant life event, you have something to fall back on.
If you ever have the desire to retire early, travel a lot, or even start your own business one day and work for yourself… having a savings and retirement plan is a must.
So sit back and picture an early retirement where you travel the world and still live comfortably. Is that worth giving up the dining out on weekends and designer jeans?
Gain control of your finances and learn to live within your means
Learning to live within your means is all about getting control of your finances and making them work for you. Learn to cut back or bring in more income.
With these helpful tips, you can start living within your means and living debt-free and financially successful in no time!
You Might Also Be Interested In: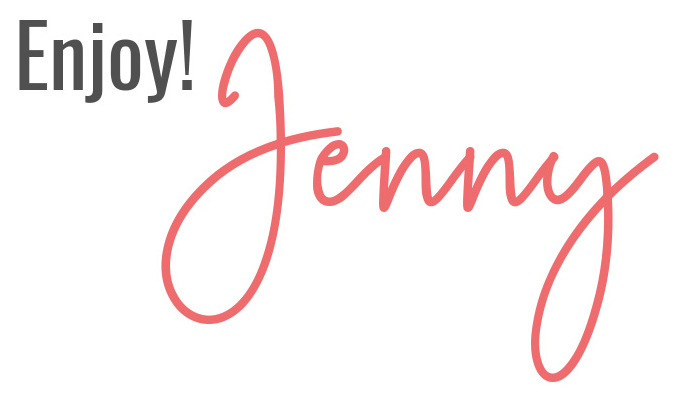 Pin for later!