Where do you see yourself 5 years from now? Having a 5-year financial plan can help you get there and it's not as hard as you think.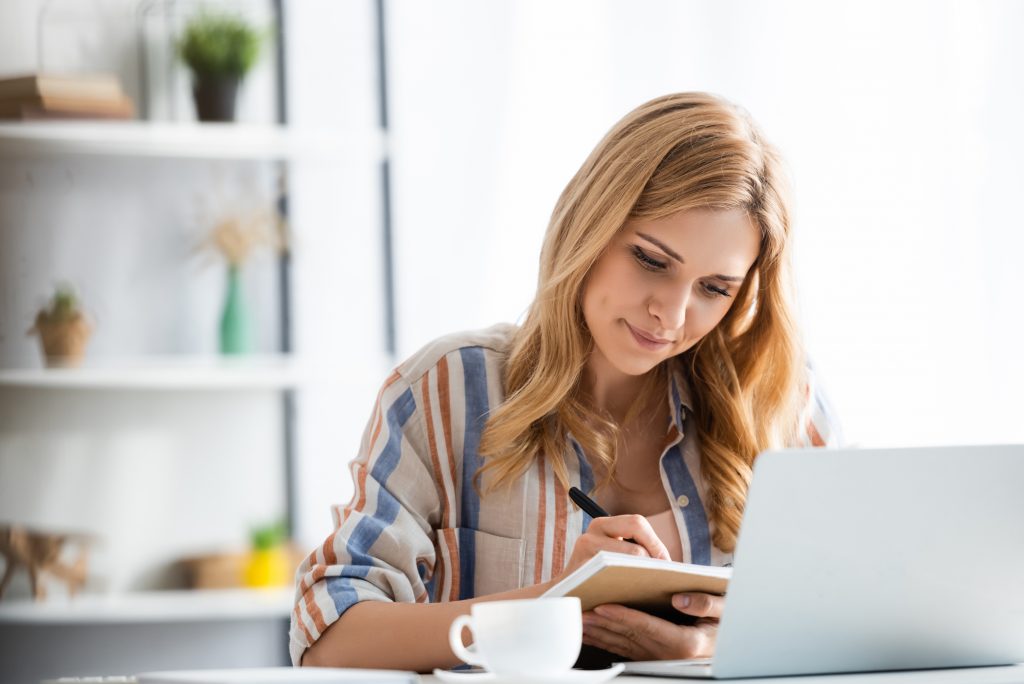 Creating a 5-Year Financial Plan
A lot of us who are in debt only plan from month to month. If we look at the big picture of our debt and wealth, it can be a bit overwhelming. So why on earth would we take time to map out a 5-year financial plan?
Believe it or not, having a 5-year plan can help motivate you to reach your goals. Even if they are not all financial goals.
5 years may seem really far away, but it can come and go before you know it. Every day you don't start is a day longer it will take you to reach these goals.

Why Should You Create a 5-Year Financial Plan?
We all know that a woman with a plan is the woman who gets sh*t done. I know personally that the majority of my goals are achieved when I make a plan for them first.
You finances and your life goals are no different.
Creating a 5-year financial plan can help you pay off debt, save money, or achieve something you never thought possible.
The reason we make it a 5-year plan is because 5 years is an extremely achievable time frame to accomplish a lot of things. It's short enough to see the end versus having a 10 or 20-year plan and feel like you'll never get there (which is how people give up).
It's also a long enough time to really accomplish whatever you want. 1 year is too short to accomplish goals like paying off student loans or getting a new degree.
So start with a 5-year financial plan to have something that realistically achievable.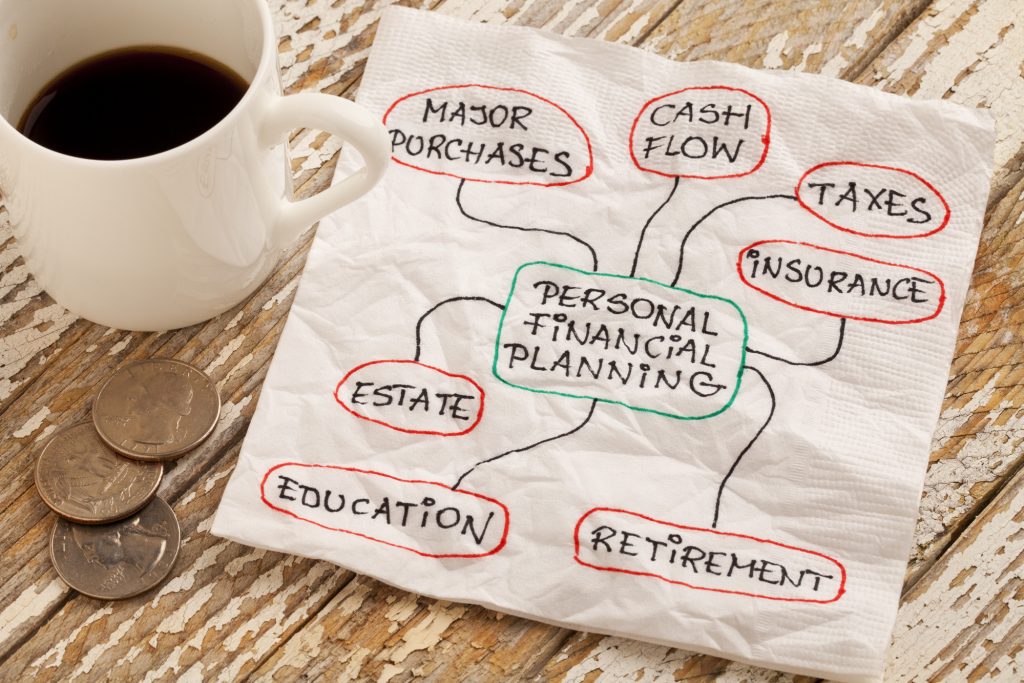 How To Get Started With Your 5-Year Financial Plan
The best way to start creating a 5-year financial plan is to work backwards.
Step 1 – Write Down Your Goals
Take a minute and think about where you want to be 5 years from now. Grab a journal and a pen and start by writing out a list of things you would like to accomplish 5 years from now.
Think about how old you will be and what your life will look like. How old will your kids be? What life changes will happen 5 years from now?
Once you know that, start to make a list of goals.
Here are some samples of achievable goals (feel free to use these or make your own!)
Pay off student loans
Pay off credit cards
Build a savings account
Fund your retirement
Buy a house
Buy a vacation house
Build a college account for your kids
Invest money and build investments
Flip a house
Travel
Start a Business
You can work towards one major goal or several!
Step 2 – Work out a budget
For each goal you want to achieve in 5 years, you need to figure out exactly how much money it will cost to get there.
Paying off debt is easy. You have a set amount and can easily figure out how much it will take to pay it off.
Tip: Keep in mind, you don't have to fully pay it off if you don't think that is achievable. Remember, we want these to be realistic goals so that you stick to them and don't give up.
So if you have 50,000 in student debt and don't think you can pay all that off, it's ok to have a goal of paying half of it or a certain amount.
Do you want to buy a house? This might take a few things. You might need to save money for a down payment, pay off some debt to get a loan, and have a good credit score.
Looking to start a business? You'll need to figure out how much money you'll need in start-up costs or if you need some living expenses to support yourself while you start a new career.
Want to pursue a new degree? You'll need money to pay for school and might even need some money to pay your bills so you can cut back on working.
Whatever your goals are, each and every one of them will take a certain amount to achieve.
Step 3 – Write it down
So you figured out your goals, and then figured out how much money it will take to achieve them for your 5-year financial plan.
Now it's time to put it in writing.
Use your journal or find a good debt tracker/payoff bundle to write it all down. Plan out how much you are going to put towards each goal every month and what days you will be able to pay that.
By putting it in writing you will be more likely to stick to your goals.
Tip: I also recommend creating a vision board! It can be a digital file or an actual vision board. But having this can really increase your motivation and make you stick to your goals.
Step 4 – Keep Track
Don't just make a plan and then forget about it. You should be updating and keeping track of your 5-year financial plan every single month for the entire 5 years.
While this might seem tedious, having records of your goals and how much you have achieves is necessary to keep you on track.
Are you working towards paying off a debt? Then make a debt payoff form and watch the amount get less and less over the months.
Are you trying to save money for something? Print out a savings jar worksheet and watch your savings rise right before your eyes.
The more accurately you keep track, the better chance you have to achieve your goals.
Step 5 – Adjust as Needed
Don't' be afraid to adjust your 5-year financial plan as often as you need to. a lot of things can happen in 5 years and it's perfectly fine to adjust your goals or your money commitment as needed.
Your goals might change in 5 years. In five years, I will go from being a mom of a preteen girl to being a mom with a kid on her way to college. So it's normal for my own personal goals to change within that time.
You might also run into unexpected life circumstances like an illness or loss of a job.
Or maybe that new business you started took off during the first year and you want to add some new goals to tackle.
Our lives and our budgets are ever-changing. It's ok to change your goals and your budget to go along with them.
Five Year Financial Plan Sample
When creating your 5-year financial plan, you want to make them specific to you. don't worry about trends or what other people are doing. Your goals are your own and the way you achieve them is your own as well.
Make your plan S.M.A.R.T!
S – Specific – Make your goals as specific as possible. Don't just say "I want to pay off my student loan debt." Specify the exact number you want to pay off. For example "I want to pay off $20,000 of my exiting student debt in 5 years and refinance the rest into a lower rate and payment."
M – Measurable – Your goals need to be measurable. If you want to pay off credit card debt, you need to be able to list the amount that needs to be paid off and how you will do that. Will you be able to pay it off month by month? Or with bonuses and tax returns?
A – Attainable – Keep your goals achievable and attainable. Will you be able to stick to the plan? Do you get excited at the outcome? Will you be able to stick to it for 5 years?
R – Realistic – Always make sure your goals are realistic. If you have $100,000 in student debt and make minimum wage, will you be able to pay them off in 5 years? Most likely not. But could you pay off a part of that debt? That might be a little more realistic.
T – Timely – Keeping your goals set to 5 years helps keep you motivated. It's the perfect amount of time to really see your financial plan take effect. You'll see the results starting to happen and it will encourage you to keep going.
Five Year Financial Plan Example
In coming up with your 5-year financial plan, you need to pick a course of action.
If you only have one goal, it's easy to work out each month and follow that along.
But if you have multiple goals (like I do), you'll need to figure out how to tackle them all at once.
Maybe the Debt Snowball will work best for you. Where you tackle your smaller goals first and build up to the bigger goals.
Or maybe you want to work on all goals at the same time. So you create your budget accommodate for each goal every month.
I prefer to rank my goals in order of importance and work on them one at a time.
For example, My goals are to pay off my credit card debt, pay off my car, and save money for retirement. So my 5-year financial looks like this:
My primary goal is to pay off my credit card debt. It's the smallest and easiest to pay off. At only $5,000, I know I can get rid of that within a few short months of working some extra shifts or a side hustle.
The second goal is to pay off my car. Which will be more difficult as I owe almost $24,000. But once I pay off the credit card, I can use all that extra money to throw at my car. And since my loan is only a 5-year loan, to begin with, I know I'll be able to pay this off faster than that. My goal is to see how fast!
The hardest goal is saving for retirement. I feel like this is never-ending as you can never have too much. But I also know I want to retire early. So while I'm working on my other 2 debts, I am saving for retirement by contributing to my 401k and slowly increasing the contributions over my 5-year plan.
You can also diversify how you pay off your debts. For my credit card payment, I created a budget and pay off a certain amount each month to pay it off by a certain date.
But for my car payment, I take all bonus money (bonuses, tax returns, household items I sell, side hustle income) and throw it at this debt. So I don't really have a month by month plan to pay it off, but I do have a plan. And I watch it getting reduced over time without it even being a part of my budget.
Conclusion
You are never too old or too young to start a financial plan. I wish I would have started a 5-year financial plan when I was in my early 20's… who knows where I would be right now!
But even as a mom in my 40's, it's not too late. 5 years will fly by before I even notice. And I plan to make the most of it.
I have reasonable and achievable goals that are personal to me. And I plan on sticking to my 5-year financial plan to make them happen!
What are some of your 5-year financial goals?
Follow more financial tips on my Pinterest boards!
Looking for more Financial Tips? Check these out…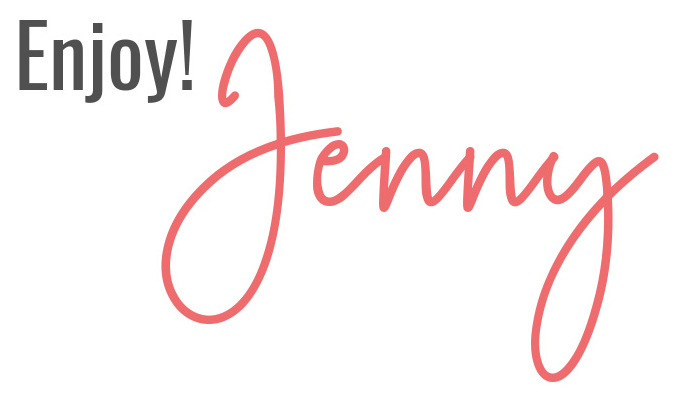 Pin for later!