Selling a house can cost you thousands of lost dollars. But there are several ways you can Save Money When Selling Your Home.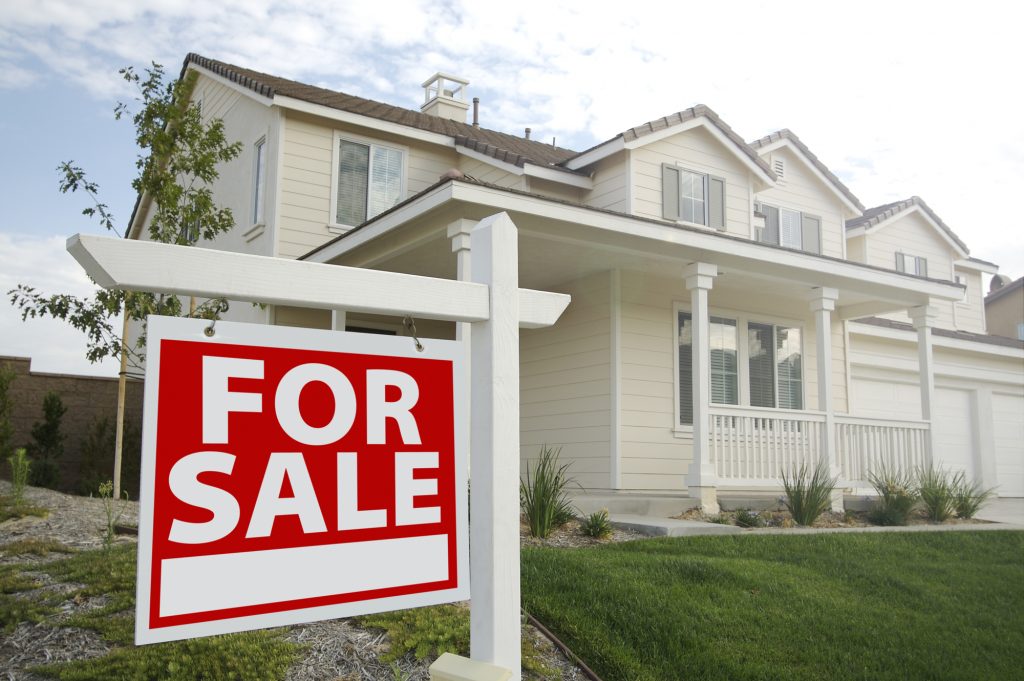 Money-Saving Tips When Selling a House
Would you like to Save Money When Selling Your Home?
Selling your house can be a big process. From finding the right Realtor to negotiating the right price. It can be a bit overwhelming.
And to make matters worse, you could end up spending THOUSANDS of dollars trying to sell your home. Sometimes anywhere from 7-10% of the sale price. And most people just can't afford to lose that much money.
Think about that. On an average $250,000 home sale, that would mean you give away $17,500- $25,000 of the profits.
Buying and investing in a home is often the biggest financial decision people make in their life. When you sell your house, you most likely want to use the profits towards the purchase of a new home. Or to pay off debt.
So the last thing you want to do is lose a ton of money when selling your home.
The good news is, there are ways to save money when you sell your home. And they are probably things you never even thought of!
How You Can Save Money When You Sell Your Home
Here are some easy ways that you can keep more money in your pocket when you go to sell your home. Use these tips to save thousands!
1 – For Sale By Owner
I put this one first because I like to get it out of the way. Selling your home by yourself can both be a great way to save a ton of money… or lose a ton of money.
Realtor fees are approximately 3% for each Realtor (3% for the agent representing you and 3% for the agent representing the people buying your home).
When you sell your house by yourself, you can save that 3%. Which often amounts to thousands of dollars right there.
But I will warn you! When you represent yourself, you don't often have the expertise that comes with hiring a Real Estate Agent.
Which means a few important things...
It means you could lose money on the price of your home by not knowing how much it's actually worth and pricing it too low.
It could also mean you lose money on the negotiation of your home in terms of the price or costly repairs requested by the buyer.
So while most people think they can save a lot of money by selling a home themselves, it can actually cost you money by not knowing what you are doing.
So instead of cutting out the realtor, why not try becoming one? This brings me to my next tip…
2 – Get Your Real Estate License
Getting my real estate license was one of the best decisions I ever made. The entire 8-week course cost me $500 and I was able to do it at night or on weekends around my full-time job.
I never intended to be a full-time Real Estate Agent. I only got my license to save money on the sale of my home and purchase of a new home.
The money I spent getting my license was nothing compared to the thousands of dollars I saved when I represented myself in the sale of my home.
So I got to represent myself and save money, and I had the knowledge of real estate sales, contracts, and negotiations to make sure I wasn't leaving any money on the table.
Side note: I kept my license up to date and have helped a few friends buy or sell their homes too. The money made from those commissions is what helped me get out of debt and take a few nice vacations!
3 – Negotiate Commissions
While most Real Estate Agents charge 3% to sell your home, that price is actually very negotiable.
With most agents, people use them to sell their current home and to buy a new home as well. If this is the case, most agents will reduce the commission they are taking on selling your home because they make up for it when you purchase a new home.
Interview different agents to see what each will do for you and how negotiable they are on their commissions.
4 – Find a Flat Rate Commission Agent
In a buyers market, selling a home can be tough and require a lot of extra work from a Realtor. They do open houses, rely on contacts, and use their own time and money doing marketing to sell your home.
But in a seller's market, selling a home can be super easy and not require too much work. If you think your house will sell quickly and easily, you can save a lot of money by finding a flat rate agent.
What this means is that you pay a licensed agent a flat rate to only partially represent you.
They will put your home on the MLS (which gets it in front of other agents eyes as well as Sites like Realtor.com or Zillow)and even help you fill out the contracts.
But that's where they stop. They leave the showings and the negotiations to you. No marketing, no open houses. But they are there to guide you through the process for a significantly reduced rate.
5 – Get An Inspection
Home inspections are something a buyer will get on your home when they are buying it, to make sure there are no big defects or safety issues. But oftentimes, buyers use the inspection report to go crazy on repair requests.
A lot of times, they won't even ask for repairs, they will just ask for a reduced purchase price to try to save themselves money.
Get yourself a home inspection before you even put your house on the market. The average price of a home inspection is around $500. What you will get is a list of items that need to be repaired and then you can have those items completed before a buyer comes in.
I had a buyer for my home request $1000 off the purchase price because some of the electrical breakers were bad and needed to be replaced. They assumed electrical work would be costly. But I found a licensed electrician who made the repairs for only $160.
Getting the necessary repairs done before you sell your home can actually help you save money when selling your home.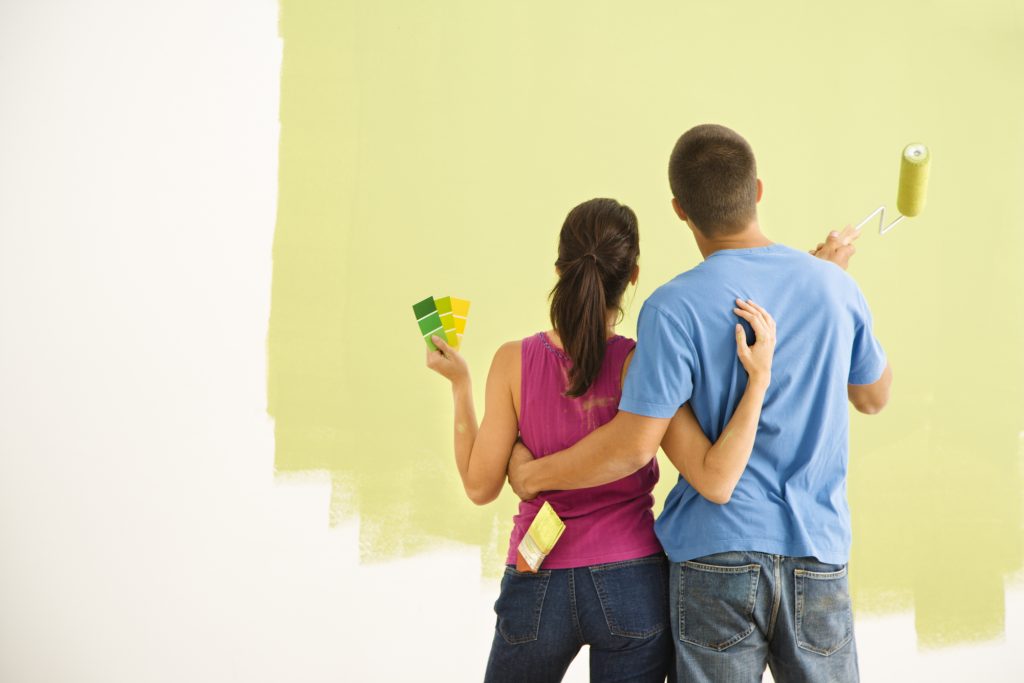 6 – Clean It Up
Dirty houses sell for less. It's a proven fact. A dirty, cluttered, or outdated home will always sell for less money than a house that is clean and decluttered.
You don't need to spend thousands updating your home. Get the carpets cleaned. Put on some new coats of (neutral) paint. And pack stuff away.
By just giving your house the appearance of being clean and decluttered, makes people think it's newer and worth more.
7 – Stage the Home
Nothing sells a home more than the way it is staged. And some people spend hundreds or thousands of dollars for companies to come in and stage their home.
Pack away as much clutter as you can, and rearrange your current furniture to give your rooms a model home feel.
When selling my home, I packed away all personal photos and personal items. Then I went to Target and Homegoods and purchased a few simple items like fake plants, hand towels, and candles.
Placing small but homey items like that can make a real impact on buyers. If they can picture themselves or feel themselves at home there, they are not only more willing to purchase the home but pay more money for it too.
So clean it up and stage it as best as you can and you will get a higher purchase price for your home, which will offset the costs of having a Realtor or paying closing costs.
How To Save Money When Selling Your Home
You don't need to give away all your profits when you go to sell your home. With these easy tips, you can save a ton of money when you are ready to sell your house.
For more tips on selling your home, check out "How To Get Your Home Ready To Sell For Max Profit".
You Might Also Be Interested In: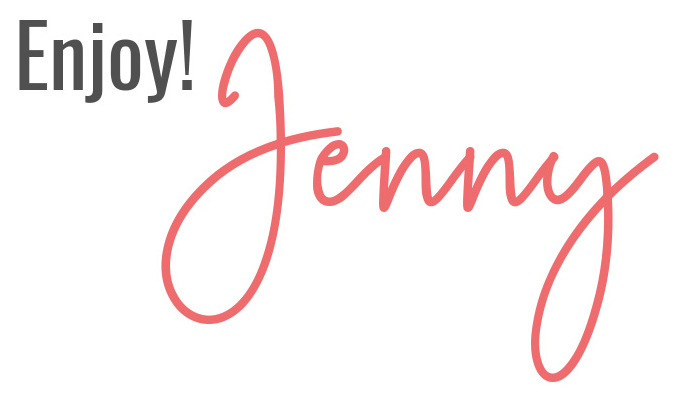 Pin for later!