The only way to really get yourself out of debt and stop living paycheck to paycheck is by learning how to stop spending money you don't have.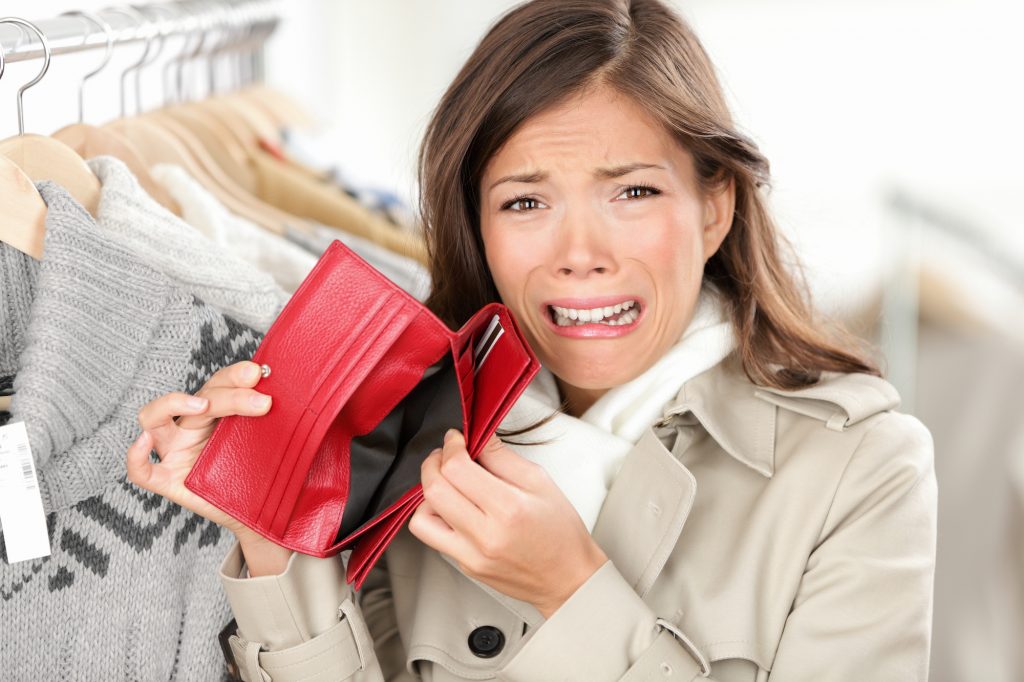 Top Ways To Stop Spending Money On Unnecessary Things
Creating a budget is easy for me. Sticking to that budget is a completely different story. What it took to finally stick to a budget and pay off debt, was learning how to stop spending money on unnecessary things.
It seems like a simple concept. If you don't have money, don't spend it. But who isn't guilty of running to Target to get some necessary cleaning supplies and coming home $200 later with some cute new decor and a top?
I know I am.
And while it seems like we don't do it that often, those unnecessary expenses really start to add up.
Then next thing you know you've blown your budget, racked up more debt, and even tapped into your savings to pay off this month's credit card.
So if you've ever opened a credit card statement and said "How the heck di I spend THAT much?!?" This article is for you.
And the only way to really get out of debt and start saving money is by learning how to stop spending money you don't have.
How Do You Stop Spending Money?
I will be the first to admit, it's not easy. Spending money makes me happy. Buying new things or treating myself to a nice dinner improve my mood.
It sounds superficial, but this is actually very common with the majority of Americans. We define ourselves by what we can buy.
In fact, most people who say they are broke and have no money, tend to make decent incomes. So why are they always complaining they are broke?
Well, they might be right. But the reason isn't because of how much money they make. It's about how much money they are spending on things they don't need.
Learning how to stop spending money won't be easy at first. But you can do it. And I'll show you several ways how to.
How To Stop Spending Money You Don't Have
1 – Make Goals
Having goals make sticking to things a lot more attainable. If you have a financial goal in mind, it gives you that motivation you need to stick to your budget and not overspend.
Money goals can be big or small. It all depends on you!
You can have some really big goes like:
Retire early
Buy a house
Purchase a new car in cash
Pay for your kid's college education
Or they can be smaller, more actionable goals like:
Take that dream vacation
Payoff your credit cards
Save money for Christmas
Buy that new purse you had your eye on
Choose a goal that works for you. If you need instant gratification, then go for the smaller goals. If you dream big, big a bigger goal. Or better yet, choose a few of each!
2 – Figure Out Why You Overspend
I typically overspend and blow my budget when I'm feeling down. Shopping makes me happy. Buying new things makes me happy.
So my spending trigger is sadness.
I also love to splurge on food when I am tired. If I had a long day at work, there is just no way I want to come home and spend time cooking a meal. So I end up grabbing some takeout and blowing my food budget.
So my other spending trigger is laziness.
Once you figure out your spending triggers, you can spend some time thinking about ways to overcome them.
For my laziness, I could easily start meal prepping. So there is always food ready to warm up when I worked late and don't want to cook.
3 – Create a Budget
If you don't already have a budget, you are definitely going to spend the money you don't have.
Take time to grab my free budgeting worksheet and start a budget.
Once you have a budget figured out, you'll know exactly where and how to spend your money.
But the key is to STICK TO YOUR BUDGET! Having a budget is useless if you don't stick to it.
If you really have a hard time sticking to a budget, think about creating a weekly budget instead of a monthly one.
Having smaller goals with your budget can often make them more attainable. And that will help you to stop spending money you don't have.
4 – Track Your Spending
Now that you have an actual budget created, it's time to actually track the money you are spending.
For one whole week, write down every little thing you buy. Even if it's gas for your car or a Pumpkin Spice Latte from Starbucks.
Write it down!
At the end of the week, sit down and take a look at where your money went. You'll probably be really surprised!
Now take each item and start putting them into one of three different categories:
Monthly bills
Essential expenses
Wants
Monthly bills are solid bills you need to pay to each month. These are easy to budget too. And stick to. No one is going to overspend on their electric bill.
Essential expenses are things you NEED, like gas and groceries.
The Wants category are for things you do not need at all. Like if you buy new clothes, go out to eat. Basically, anything you didn't budget for that is totally unnecessary.
You'll probably be shocked at how many "wants" you spent money on over that one week. Now go through all those things and stop buying them!
5 – Start Meal Planning
One of the biggest ways people spend money they don't have is with grocery shopping.
We wander the aisles and grab everything that looks good. Or we buy things we don't need for that meal we might make or the friends that might come over.
And then half the groceries go bad in your fridge and need to be thrown away. Sound familiar?
If you create a meal plan and stick to it, you eliminate purchasing items at the grocery store that you don't need.
You also will have several meals at home and ready to go when you are tired and don't want to cook. So you eat out less and stop spending money on take-out and restaurants.
6 – Stick To A List
Whether it's grocery shopping or back to school shopping, always stick to a list!
Having a list helps you remember what you NEED not what you WANT.
It's a lot easier to stop spending money you don't have when you have a list to stick to. It will erase impulse buying and even make your shopping trips go a lot faster too.
People who have lists tend to shop less and spend less too.
7 – Unplug From Social Media
I have always been a big fan of shopping and fashion. But when I discovered Influencers on Instagram, my spending got out of control.
I spent hours a day scrolling through my Instagram feed and looking at all the cute outfits and boots these girls were recommending. And how convenient, you can just swipe up and buy the item they are promoting. So easy!
Well that led me to buy a heck of a lot more items than I should have.
Do yourself a favor and unplug from social media for a while. Resist the temptation to buy what your best friend just got, or what the latest influencer is promoting.
8 – Stop Using Credit Cards
Credit cards can get you into a LOT of trouble. I know. I've been there.
When you purchase things with credit cards, it's really easy to swipe and swipe and not even know how much you are spending.
The next thing you know you get your monthly statement and are shocked at how high it is.
Have you ever told yourself "What in the world did I buy?" or even thought there has to be a mistake and someone clearly stole your card.
Yeah, me too.
And then I would look at the statement and realize it was all me. That those Starbucks and Target runs and dinners with my friend sure do add up. Crap.
If you really want to stick to a budget and learn how to stop spending money you don't have, you need to stop using your credit cards.
Switch to cash. So once it's gone it's gone.
9 – Stop Trying To Impress Other People
Let's be real for a minute. We buy most of our clothing and home decor because we want to impress other people. Do you know how I know this? Because of COVID.
COVID made us all stay inside and stay away from other people. So you know what happened to my designer clothes, Kylie makeup, and new shoes?
They sat in a closet. And instead, I wore a lot of lounge pants, no makeup, and old socks.
If we really think about why we buy certain items, we realize we do it for other people. To look better, to give the appearance of a certain lifestyle. But if we take a step back and start doing things just for ourselves, our priorities change a lot.
10 – Clean and Declutter Your Home
How many times do you go to the store and buy something and then come and realize you already have it.
Happens to me all the time.
If you take time to go through your home, organize and declutter it as much as you can, you might be really surprised at how many items you have that you forgot about it.
And then you realize how much money you can save by not buying those items again.
This happens a lot with clothing. When I really go through and clean out my closet, I come across several things I totally forgot I had.
Or in the pantry… when I purchased my 3rd bottle of ranch dressing and didn't realize it.
If you take time to really know what you already have, you can save a lot of money but not buying things you probably already own.
Bonus – Try a "No Spend Month"
I didn't really want to make this a part of the list because it doesn't really time in with learning how to stop spending money you don't have.
But I think a No Spend Month is a great idea for people who have a hard time sticking to their budget or have no idea where their money goes every week.
For one month, you don't buy anything. (Start with one week if it overwhelms you). And I mean nothing but basic necessities.
So go ahead and put gas in your car. But don't buy anything else unless you absolutely have to. This means no new clothing or books. No downloads. No vending machine trips at work.
Try to not even go grocery shopping. Take an entire week and try to eat whatever you can in your fridge and pantry (common to what people do right before they move or go on vacation).
You'll be surprised what means you can come up with!
After a whole month (or week) or no spending, you'll have a clearer understanding of how easy it is to stop spending money on unnecessary things, and really sticking to a budget.
More Amazing Ways To Save Money: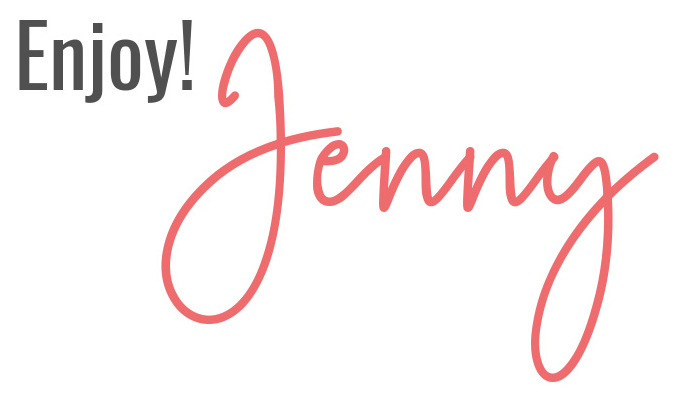 Pin for later!